"I AM"
When You understand the Power of the "I AM", those two words are all you need. Declare a specific "I AM" every time you wear your Transformational Adornments.
Be Prepared - People will compliment you on these adornments and ask you what the "I AM" means. You can prepare your own answer, or use the Art & Alchemy answer: "What do they mean to you?" No matter which route you take, they will attract beautiful conversation.
LEARN MORE ABOUT THE "I AM"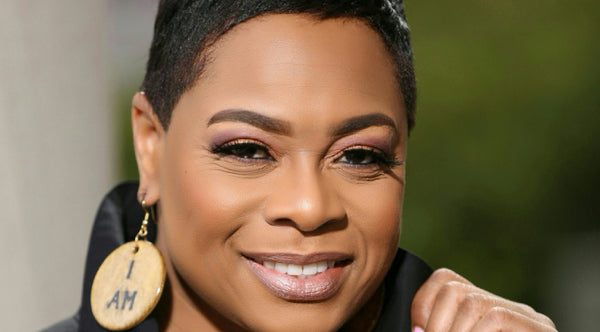 Customize Your Own Adornment
Everyone is Unique. And sometimes we need to express our uniqueness in our own way. Create a custom piece that will "Beautify Your Body and Speak to Your Soul."
In Their own Words: What our Friends are saying...
Highly recommended!

I am always a bit skeptical when I purchase products from a site I am not familiar with. This was the case when I initially visited this site. To be honest, I was a bit more than skeptical, the site was obviously still new (I saw a few kinks) and it didn't even have the TrustedSite or other security markings on it. However, the Spiritual ambiance of the page ease some of my skepticism and pushed me to dive deeper into the website. So I reached out to them to make sure they were real people. Yes, they are real people, and really really nice. After my direct communication with them, I felt that they had a genuine desire to assist people to develop their Authenticity. Wishing them success! Businesses like this deserve to thrive!

Nina S., Dallas, Texas
"I absolutely Loved, Loved, LOVED the packaging!!!!!! As soon as I opened the package I was blown away at the beauty - These earrings are EVERYTHING!!!!!!!!"

Ruqayyah Shabazz, Florida
Well Made

I have a pair of the "I am" earrings. They are well made, the attention to detail and packaging is impressive and I have seen a few items that I am going to return to purchase in the future. I receive compliments and inquiries about where did I find them when I wear them. I love Art & Alchemy!!!

Doreen Davis, Brooklyn, NY
Love Everything about Art & Alchemy. The I Am message is great. The designs of every creative piece is a work of art.

Denise D., Atlanta, GA
The Perfect Waistbeads

Not only is the Art beautiful, it's meaningful. I was graciously allowed to search pieces until I found the ones that spoke to my Soul. Thank You! #IAM #Beautiful

J. Bolton, San Diego, California
Numerology Reading Package with Adornment
Have you ever thought that your life would be easier if it came with a manual? Well, the Universe leaves many clues to assist you in truly knowing Yourself and Your Uniqueness. There are several ancient Sciences, which include Numerology, Astrology, and traditional Divinations to name a few.
Art & Alchemy uses several of these arts to create our Transformational Adornments but focus primarily on Numerology to create this unique package. Each person has unique characteristic Numbers that make up who they are. This package will provide you with those numbers and create a one-of-a- kind custom adornment that energetically embodies those numbers, to remind you of the major details that are revealed in the reading.
Have questions about this or you are unsure this is right for you, don't hesitate to call us 651-252-4369 or email us at info@iamartandalchemy.com.
Classes, Workshops, Webinars, and Resources to uplift Your Spirit
Healing Jewelry Circle Classes
Stay Tuned for upcoming classes, workshops, and webinars.
Resources
List of Helpful Resources
Coming Soon
The "I AM" Movement
Take the "I AM" Pledge
Follow the "I AM" Movement
Post Your "I AM" Moment